Have you ever thought about creating a full time or even a part-time source of income through the internet? Did you know you can do this without even creating your own products or owning an expensive website.
In some cases, as with Cost Per Action (CPA) Marketing you can even get paid without consumers actually having bought anything!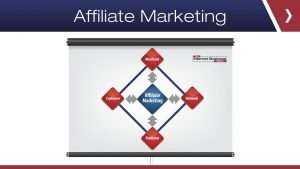 Affiliate Marketing (or Cost Per Action Marketing) is an easy way for you to make money online. You get paid to generate leads to other people's websites, products and services. If a visitor does a specific action on these websites, you get paid. These actions could be a customer clicking on a specific link, completing a signup form or registering for a free sample or product information.
So how can you get started with Affiliate Marketing?