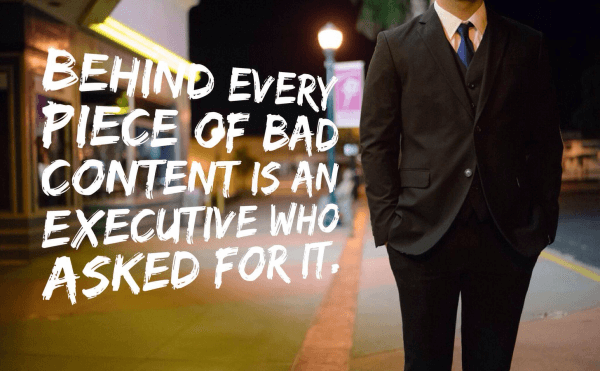 Product Creation: How to Write Your eBook or Book SUPER Fast!
eBooks are not dead, they're actually bigger business than ever. The e-book business has changed and distribution has changed but eBooks are alive, well and kicking major.
Below I've also included an article that may inspire you to take action in creating your first eBook to either sell or to giveaway as a lead magnet.
We are going to take a look at how to write your book super fast. You've probably seen a lot of videos or articles on how to write your book in just 10 days, how to write your book in less than 30 days or how to write your book in 24 hours. First we need to define what the term means.
It's about taking that idea in your mind, whatever is in your head, and putting it down in a digital format that can be used and spread around. We're talking about the writing process, getting what's in your mind down on paper.
---
Go to IMWarriorsedge.com for:

---
So how do we go from what's in our mind to putting something down on paper as quickly as possible. The problem here is what works for one person might not necessarily work for another.
However, what we are about to share may give you some ideas, tips and insight to figure out what's really working and how to speed up that process especially if you're planning to write a lot of books sharing the information you have.
If you're looking to write a lot of different books you may really want to make sure that you're able to take that concept or idea and put it on paper. Take a look at yourself writing your first book or taking it from what's in your mind and putting it on paper. Once you start looking at yourself from an outer perspective you really get to see where those bottlenecks are.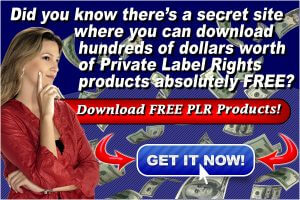 One of the best ways to do this is to film yourself so if you're working at a computer or if you're just doing screenshots or screen sharing something like that record your screen or record yourself from the other side of the room to see exactly what is it that you're doing with your time.
This process is similar to finding out how the manufacturing operations work most efficiently. What you are trying to figure out is where the bottlenecks are in your internal machine. For me one of those bottlenecks was really to to go ahead and get the stuff in my mind on paper. I found out that if you hand write something you're writing at an average of 30 words per minute, but if you're typing the average typing speed tends to be 45 to 65 words per minute.
The problem is that when typing a lot you may find that the ideas don't always roll as you're typing because you may find yourself going back to make corrections.
However, if you're speaking your book using speech to text software you may find that you will probably do around 150 to 175 words per minute. Since one of the fastest ways to communicate or get data out from what's in your mind is to actually speak it.
These days we have some great tools and utilities to really take what's coming out of your mouth and put it on paper. What you can do is you can train your voice, to really hone in and get very accurate results. There's a lot of software programs out there that you can use. All need is some piece of software and a microphone and your on your way.
If you don't have the software or you don't have the money to spend on software you could actually use your smartphone or similar using the text-to-speech format. What you can do, is to constantly write emails to yourself and that way you start creating and composing your book.
One piece of advice or tip when you're actually dictating and speaking your book you want to make sure that you have all the components or pieces laid out regarding what you actually want to speak about.
This helps the flow as you're speaking. It helps you go from one point, to the next point, to the next point.
If you need a bit more guidance you could add in some bullet points within each segments, but if you have those chapters pre-planned then this will help with the flow of your speech.
Another tip is not to go back and make changes as you're speaking and dictating your book. After all this is your first draft and the editing process is still going to happen.
And so yes your first draft will have a lot of issues and problems such as grammatical errors, word accuracy problems and some words will get messed up in translation but don't stress about them, continue speaking and dictating because that's your initial goal.
You're going go back and make changes later anyways.
---
How To Create Your Own eBooks Or Special Reports Without Writing It Yourself
---

Selling products online has become very lucrative for many netpreneurs. eBooks and special reports are among the most popular type of downloadable products.
Information is what fuels the internet. People log online to search for information. If you have the information they need, they will come to you. If this information holds a lot of value, you could sell the same and make a good profit. Since words are still the primary tools of communication on the web, information is often conveyed in written form.
Preparing written works is not easy. For starters, not everyone can write well and those who can may not take the time to embark on such an undertaking.
Fortunately, there are some alternative routes you can take which will allow you to prepare your own eBook or special report without having to write down a single word. Let's take a look at 5 of these options.
Articles
Gather some articles you've written as content for your website and compile them in a single volume. This would be the easiest way to prepare your own digital product.
Alternatively you can use PLR works which grant you the right to alter them and use the content anyway you please. These may be articles or eBooks written by other people. If you choose the latter, just make sure that you respect the terms and conditions of their usage – this may consist of the inclusion of the original author's resource box. Make sure that each article organically and logically flows into the next.
A great source for PLR eBooks, articles and software, I personally use, is Resell Rights Weekly.
Interviews
Conduct an interview with an expert and record the same. Thereafter, hire someone from http://rentacoder.com, http://elance.com or http://guru.com to transcribe the conversation you had with the said expert. You'd be surprised how quickly you can compile 50 to 200 pages worth of essential reading material using this method.
Buy an existing eBook or special report that comes with Private Label Rights. This would enable you to alter the contents of the same, and even name yourself as the author of the work. You could add some materials as you feel are necessary, or better yet, you could combine two, three, or even ten of these PLR eBooks or special reports to come up with an encyclopedic tome of information worthy of some notice.
Ghostwriter
Hire a ghostwriter to prepare an eBook or a special report for you. There are many freelance writers looking for work at the websites we mentioned above. It's just a matter of selecting the best writer for the job at a price that will not be too daunting to your budget. Expect to pay $200 to $1,000 for a 50 page eBook.
Forums
Here's a novel approach. Join an internet marketing forum, and ask a question. A good example would be "How Could You Profit From The Internet With A $0 Budget." For certain, you'll get some amazingly enlightening replies. Compile these replies until you'll have enough materials to come up with an eBook or a special report. Ask the posters' permission to avoid any copyright issues. Chances are, they'll agree, provided that a link to their respective websites are included in your work.
Lack of writing prowess, or the time to write, is never a bar for the production of your own digital products. All you need is a little imagination, and hopefully, the suggestions above have stirred up some concepts in your mind.
Resources
Go to IMWarriorsedge.com for :

To your success,
Alain