Outsourcing – A List of Things You Can Outsource
Individuals typically consider contracting out tasks as moving a call center to India or shipping manufacturing tasks overseas. However, the term outsourcing can likewise just mean using another person's assistance to get a job achieved and finished.This is where a freelance service maketplaces like Fiverr, Upwork, PeoplePerHour and Freelancer amongst others can come into their own.  Just peruse their services to find someone who can assist you with your requirements.
One thing to consider before outsourcing and that is the rise of artificial intelligence (AI).  There are certain things that you may have had to outsource in the past, however, with the development of AI you can now get a computer programme or App to do it for you.  I'll touch on these developments in a future article.
Here is a list of different things you can contract out merely by finding qualified individuals online:
Ebooks
SEO Material
Music Structure
Graphic style and logo design
Web material
Website programs and coding
Web tool advancement
Chat room and online forums moderators and screens
Live Aid assistants
Schedule maintenance
Virtual assistants/secretaries
Report writing
Telephone aid
Copywriting and editing
Publishing help
Ebay listings
Short article structures and rewrites
Legal help
Court document research
Photography
These are just a couple of examples of the many different jobs you can find online through outsourcing resources. There are thousands of competent individuals who in fact make their living freelancing on the web.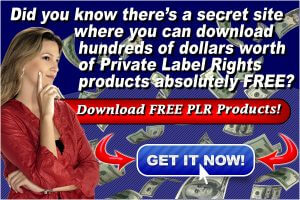 With the help of outsourcing sites, you can get in touch with high quality people who can supply you and your company with the basics it requires to succeed.
Even if you own a business it does not mean that you should or suggest that you can do it all yourself. In some cases help is needed with certain jobs, and this is where outsourcing comes in.
Through networking, lots of people typically find a reliable source for outsourcing tasks to and a fantastic person who can ultimately offer them the assistance they require on a task basis, without having to pay them an annual wage.
Brainstorm and develop a thorough list of various things you will require to contract out. Think about your budget ahead of time, and allot a correct timeframe and cost to each task. Be realistic.  I have found that oftentimes peoples expectations are totally unrealistic both in the time alloted for the works or the price they want to pay for the said work.  Just remember that if you pay peanuts you get monkeys,
Keep in mind that this is an investment, which high quality work will certainly spend for itself. You don't want to pay for too many jobs at the same time, so prioritize your requirements and decide which things you need accomplished, and how quickly.
Just about anything you can think about can be outsourced. It's all a matter of appropriately phrasing the job you require done, so that people understand precisely what you're looking for. Attempt and note one task at a time, and see how it ends up. Utilize each website for one various task, so you can get a feel for their costs and design, and for what type of quality people they are offering.
If you feel overwhelmed, simply determine which task requires to be finished the soonest. Then, pick how you wish to post the listing. Wait for certified bidders to contact you, and after that make a decision on which you wish to total it. Bear in mind that they must abide by the time frame that you set, which the work needs to be to your taste prior to you pay for it.
You can always ask the person to make changed and modify things as needed, up until it meets your requirements. Many people are more than happy to change their work to provide you what you require so that they can get paid, so do not be scared to inquire to make changes up until you get precisely what you desire.
Remember, it is your cash and your business, so you are worthy of the best.
Resources
Go to IMWarriorsedge.com for :

To your success,
Alain