Hey, thanks for watching this great video on "Clickbank For Beginners 2017 – Part 1". I've made a few notes relating to the ClickBank which you'll find below.
Clickbank For Beginners 2017 – Part 1 – Notes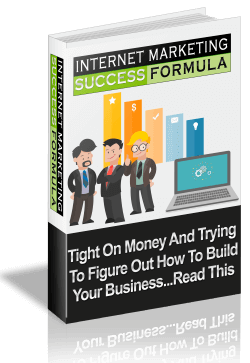 In this first video yopu are going to learn something that is going to really change the way you look at Clickbank.
What you're probably trying to do right now is to make some commissions but you are going to be shown is something that going to show you the bigger picture and not not only make one Commission but make hundreds of commissions every single day.
In order for you to make commissions on Clickbank you need to answer a very very important question. A question thats going to be the difference between you making hundreds of commissions and not making any commissions.
The question is "why should someone buy from you". You need to understand that if you want to make a sale on any affiliate marketing network or any product that you're selling you need to answer that simple question – why why should someone buy from you and not buy it from someone else, someone who has a huge website or a very well-known internet marketer. Why should they buy from your link.
Yes, of course you can go out and drop your affiliate marketing link somewhere and hope to make some commissions but you're not here to hope. You're here to start a business and take a control of your own life.
You need to you need to put your put yourself in shoes of your customers, your visitors. Why should they buy from you? What are you offering?
Now two things that you offer are going to change your business. It's going to take you from beginner to expert affiliate marketer, the super affiliate marketer.
It's going to put you ten steps ahead of every single affiliate marketer out there.
The first thing that is going to change everything for you is extra value.
So what is extra value? You are going to give your buyer a bonus, a bribe. It could be a complimentary ebook and for many this is the scarry part because you have to create your bonus.

And if anything like me you don't want to spend time to create your bonus. You don't want to spend hours or even days to write a 10-page 20 page ebook. That's just too much work.
However, if you know where to get really good quality PLR's (Public Licence Rights)
So the first thing you need to offer, to really stand out, is to provide extra value.
This could be in the form of extra training and in the pre-sell copy you tell your prospects "hey, if you buy this from me I'm going to give you extra training" or "if you buy this from me it is going to come with my special bonus.
Let's say that your bonus is $2,000 worth of training or something like that, that's a big selling point. It's something that that's going to convince people to buy from you even if your bonus is not that valuable.
If your bonus is not that helpful or if it's not really that valuable, you can just give them an extra bonus.
The next thing is providing a great experience and that is through you telling them that if they buy through your link it is going to come with your coaching.
Don't worry about this. You are going to coach them through the use of email or through a Facebook private group.
The coaching is something that people are going to like because it's not just about buying product, it's about getting extra value and having a great experience with the product. It's like a guarantee that the product is going to work for them.
That's why it's very important to choose a good product.
Remember that your coaching and all the additional comments provided by your prospects can be the basis of a new product that you can sell in the future.
It's all about providing extra value and great the experience.
Some ClickBank Basics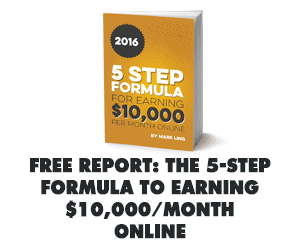 You have to be somewhat in the know to even have heard the name "Clickbank" much less know what it is.
This is funny because the truth is that Clickbank is far and away the largest internet marketplace for digital products and affiliates who want to sell them in the entire internet.
That puts Clickbank in its niche on a par with Amazon or Ebay and yet few have heard of Clickbank. It just keeps running smoothly serving the internet community without fanfare.
When Clickbank came along, it really stepped into a nightmare scenario of online marketing and smoothed out the rough edges. In the infancy of internet marketing getting set up as an online marketer meant you had to find someone to handle credit card payments.
To do this you had to have what was called a "merchant account" with an actual credit card company and the requirements to qualify for such an account were out of reach for most new internet merchants just trying to get established.
As an example, if you got your internet business up and running, you could not get a merchant account unless you were running a minimum of $1000 a month through your business. Of course it was almost impossible to get that kind of business moving through your site if you could not offer credit card payment so you were stuck.
But from the credit card company's point of view, they were protecting themselves if you sold something online and there were a lot of refunds to be processed which made the entire relationship unprofitable for them. So it was a lose lose situation for the credit companies and even more so for the new internet marketer just trying to catch a break in the business.
ClickBank responded to this market need with the business goal of creating a marketplace where sellers and buyers could work together selling digital products with greater ease to benefit everybody.
And considering that since then Clickbank has grown to represent over 10,000 products and serve the needs of over 100,000 partner affiliates, they certainly have been a success in their business mission in life.
They even stepped in and solved the merchant account problem by handling all the money movement collecting sales for the products they represent and distributing it to vendors easily and with no fuss so a vendor can quickly get a product out on the marketplace with very little cost or effort and see that product begin to return profits very quickly.
ClickBank knows that to continue to be a success they have to make doing business through their marketplace simple and profitable for vendors with products and affiliates who want to sell those products.
They offer a smorgasbord of tools especially to affiliates to study products to see which ones to broker and to see statistically which ones are already a success or on a trend toward greater success soon.
For the affiliate this means a lot of help figuring out how to be a success and then tracking that success every step of the way and making adjustments to your product mix quickly and easily.
For the vendor this means that affiliates have a natural mechanism to pick up their product and get it out on the internet markets quickly. That means quick sales with little or no effort in the marketing process for the vendor.
This is not to say that ClickBank is internet marking for idiots and it certainly is no place for scam artists. The regulations for both affiliates and vendors are complicated and you need to understand them. So take some time when getting signed up with Clickbank to understand what is expected of you.
Make no mistake, Clickbank is a marketplace like any other. Your product will stand and fall on its own value so you will have to offer something of value to customers. But as a genuine market its one of the best the internet has to offer and the huge success in terms of products sold and satisfied affiliates attests to that.
3 Simple Tips For Making Money Online Even If You Don't Have Anything To Sell
Have an idea about making money online but don't know where to start?
There are several ways to make money on the Internet – even if you don't have a product to sell. Keep in mind that running an online business takes time and effort, just like running any business. However, you can get started without any products, which is one less roadblock for most people wanting to start a business.
You don't need to be a computer expert to run an online business, but you do need to either be able to set up a website, or have the resources to pay someone else to do it for you.
Here are 3 simple ways to make money online even if you don't have your own product:
Affiliate programs
Being an affiliate means you are selling other people's products, and you get a percentage of the sale, or you make a small fee for each person who requests more information.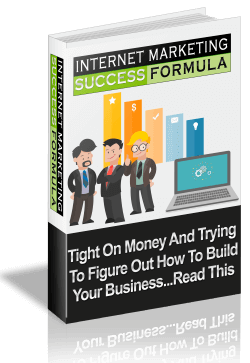 Most major retailers offer affiliate programs, along with many smaller retailers (with lots of good products and services). It's not a good idea to try to compete with an established retailer like Wal-Mart, Target, or Circuit City.
A better way to make money is to find a "niche" that serves a smaller group of people, that you can easily reach.
Get an idea of the products you can offer. Be creative in finding your niche, start with something you know a little about, or enjoy doing, and before long you can be making money online!
Adsense from Google
Adsense is an advertising program from search engine Google.com (there are other advertising programs you can offer, but for now Google's is the biggest and most popular). By placing ads on your site, you earn money for each person who clicks on the ad.
Google will automatically determine which ads are best for your site, based on the topic of each web page. All you have to do is place the code on your web page, and Google does the rest.
You can also sell individual ads, and determine your own terms and price. But using a program like Google is simple, and if your set gets a lot of visitors, you can make good money.
Again, the best way to succeed is to find a niche, create a website around that topic, and Google will be able to determine the best ads for your visitors.
Write a "How-To" booklet
If you don't want to sell other people's products, but don't have a lot of money to create your own, a simple way to get started is to write your own "how-to" booklet.
Pick a topic you know enough to write about, and start writing. Information products are always good sellers – the key is to solve a particular problem. "How to catch fresh water fish" or "How to plan a fishing vacation on a tight budget" are possibilities for the fishing niche mentioned above.
To learn more, do a search for "creating information products" or "writing e-books", and you will find lots of resources. Once you create your product, Clickbank.com offers a simple service to help you sell your information product, and there are others to help you get started.
Again, be creative, there are lots of problems out there that people need help with. And offering a good solution can make you lots of money!
Making money online takes more than just building a website. You need to pick the right products or services. Then you need to find the right audience to sell those products and services. Then you need to promote your website to enough people so you can make money. For now, you should have enough ideas to get you started – even if you don't have a product to sell yet!