How can you be an affiliate marketer in Three Simple Steps
Affiliate marketing is an arrangements between an online merchant and an affiliate, in which the affiliate earns a commission for producing sales, leads and/or clicks for the merchant's web site.  Basically, as an affiliate you promote other people's products and you earn a percentage of the sale as commission.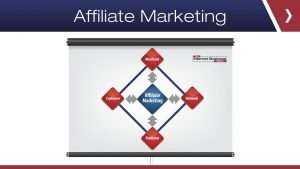 Affiliate marketing works in a win-win condition for both the merchant and the affiliate. The merchant gains opportunities to market his products totally free to a bigger market which will increase his sales. The more hard-working the affiliates, the more sales he can expect.
By getting affiliates to market his products and services, the marketer is saving himself time, effort and money in Continue reading →