Strategies to remain engaged in your online business
Today we are going to talk about some strategies that you may find useful to remain engaged in your online business and avoid burnout.
You're finally doing it. For many years you've wanted to work from home and you are finally doing it.
You are no longer a worker who has a "J O B" – the acronym for Just Over Broke; you are now a company owner, self-employed, ruler of your own destiny AND you have actually inherited all the obligations that feature in owning a business:
The person who is trying to build a one person operation home business must wear many hats. If you are going to be successful, you must be aware of and pay attention to every aspect of your business.
You are the project manager, the supervisor and the job organizer
You are the time keeper
You are the marketer
You are the product developer and service provider
You are the support department; and
And the list goes on and on.
Regrettably, as a self-employed business owner, you cannot only choose when to work, but also when NOT to work. And this can be a genuine issue.
It is so easy to simply play hooky on a nice day and choose to head off to the golf course or to the local fishing hole instead of opening your laptop.
As a business owner, there are so many things that you need to carry out in the running of your business that you can quickly get overloaded and not know what to do next.
So what can you do as a small business owner to stay motivated while working from home? Here are strategies that may help you with your motivation problems …
1. Remember the "why"
Take a step back to remind yourself of the reason you started your own business in the first place. What was your inspiration? It helps to focus on how you felt when you first decided to become self-employed and the reason for doing so. For me, it was the sense of freedom and self-reliance that I understood would come with success as a business owner.
You may have forgotten about your goals. and you may have to re-clarify your goals and find out what exactly do you want to do. make sure that your goals are clear and well defined.
2. Provide yourself with a deadline
Leta face it it is too easy to procrastinate.  The problem is that procrastination can lead to failures in life. If you are a procrastinator, you really need to stop doing this and start getting things done on time. Because if you won't, life will teach you some bitter lessons and you'll never get to be successful.
One way of keeping to a deadline is to add peer-pressure to your daily activities.  This will help you in keeping up with your work in order to meet the deadline.
If you're putting things off regarding a project, you may be encouraged to meet the deadline through the pressure of a due date. Try providing yourself a due date that you will not wish to miss. This could be carried out through sending out an e-mail announcing a brand-new product launch.  It could be done through setting up a JV page and listing your launch date on muncheye.com so you have to stay with it and by starting to accept affiliate signups for your launch.
3. Have or create a support group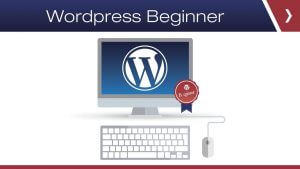 One of the hardest parts of being a solopreneur can be the sense of isolation. When things go right (or wrong), we no longer have the "water cooler" to go to to talk to our colleague. Try to have someone who you can talk to about your work or somebody who is available for a quick motivational chat when you require one. Even if it's simply a JV partner or a mentor that you can exchange emails with, even one great contact to whom you can reach out to can help.
4. Keep your objective in mind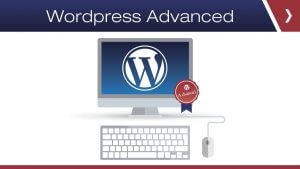 A simple, yet efficient motivational tool is to keep your objectives in sight– actually.
Take a photo of your dream home and make it the background wallpaper on your computer system. Keep an image  of your preferred way of life – for instance working whilst exploring and traveling to places you always wanted to visit. Make that your background wallpaper. One glimpse can be a megadose of inspiration!
Keep sight of your end goals and objectives.
5. Use checklists
Avoid over-complicating things.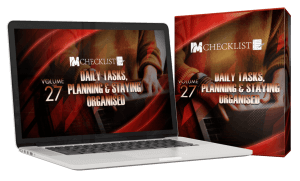 The only way to eat an elephant is one bite at a time!  After all we all instinctively know that the best way to accomplish something big is to break it down into smaller pieces.
When faced with a big job, an undesirable task or anything that overwhelms you, the trick is to break it down to bite size tasks and plan how these tasks are to be carried out each and every single day.  And upon  completion don't forget to reward yourself.
The very best way I've found to take daily steps toward a goal is to use checklists. For example, if you want to grow an effective social media traffic source, create a checklist of the tasks needed to meet your goal and use this list every day for a month.
Then reward yourself as your jobs or portions are completed. The reward can be as simple as a brief excursion to a preferred location or going to a sporting event. Simply make certain to plan a reward that YOU want and will enjoy!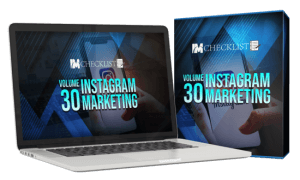 If you want some really good checklists covering 19 different topics including Email Marketing, Product Creation, Affiliate Marketing, Newbie Marketing, Messenger Marketing, Outsourcing, ClickBank and more check out the IM CHECKLIST from Kevin Fahey.
Here are a few things you can do with these checklists.
#1 – Educate Yourself – These checklists were originally created for Kevin's students to follow giving them a solid, proven step by step process to complete any task.
#2 – Create Quality Blogs Posts – By adding a few images and some extra SEO friendly text, you can have blog posts ready to go in minutes. Get more free organic traffic from Google and offer massive value, almost effortlessly.
#3 – Create Lead Magnets – You have got the right to give these checklists away individually as lead magnets which is precisely many do with massive success.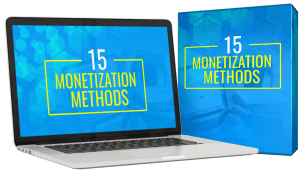 #4 – Rebrand & Resell – Easily rebrand the checklists, include links to recommended products that services where you earn commission and build a buyers list. Win in three different ways.
#5 – Done For You Product Idea – Each checklist series took him weeks to create ensuring every part is covered on that particular topic in great detail. The hardest part about creating a product is "the idea" and then "the complete outline". All the work is done for you.
Check out these great IM CHECKLISTS by CLICKING HERE.
6. Use shortcuts to make big strides in your business
Creating and building up an online can be time consuming. After all, to actually make a go of it you'll need a website. You'll also need an autoreponder along with a welcome and follow-up e-mails set up ready to go once someone subscribes to your list. You'll need to create a couple of products every year in the form of digital info-products or services. These things all require time and effort.
The good news is that others have done this previously and have made all the mistakes to get where they are now.  They developed strategies and shortcuts to streamline their businesses and are more often than not prepared to teach you those strategies and shortcuts.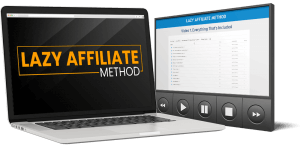 As no business is the same you will create your own shortcuts as you go along.  Your checklists are part and parcel of you arsenal.
So make certain you take advantage of shortcuts from time to time.
For instance, a couple times a year I purchase the rights to an excellent training program. I take a day, set it up on my website and use it for quick profits while helping my tribe with something I know they need help with.
Buying that training program was a shortcut that allowed me to speed up getting a revenue stream from my website whilst helping others that needed the training by selling it to them.
Utilizing shortcuts like that help you make great strides forward, not only with your online skills, but with your sales. Nowadays you can purchase complete funnels all ready for your affiliate marketing efforts. 
Keep an eye out for great PLR or white listed offers that you can buy, make changes to by personalizing it and market it to your visitors.
Do this from time to time and you might marvel how it increases your outcomes.
7. Take a break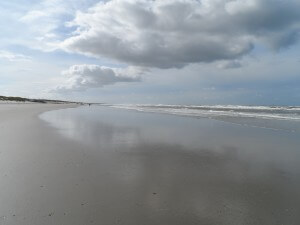 For some, the problem is not being able to switch off.   Spending long hours in front of your computer.  And as you are working from home it is easy to start working again after dinner.
You will, more than likely, never ever have worked harder than when you are first starting your own business. In addition to in fact "doing" all the work, you need to deal with the marketing, assistance and other "non-earning" jobs.
Don't get caught in the trap of "all work and no play". Make certain you take days off and breaks throughout the day to renew and gain some focus.
Whenever I'm stuck on a task, I tend to go for a walk … by the time I go back to my home office, things have normally sorted themselves out in my head.
It doesn't matter how effective your home based business is or how much you like to work from home; both brand-new and recognized entrepreneurs face the motivational and burnout issues at some point.
While a few of the above strategies may seem conflicting at face value i.e. providing yourself with a deadline versus taking a break for instance, they all have their place in the life of a successful business owner.
Resources
Go to IMWarriorsedge.com for:

To your success,
Alain