Writing an eBook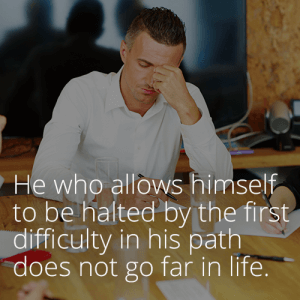 The hardest part of writing an eBook is the very first sentence.
When you look at the entire project, it looks like an impossible job. That's why you have to simplify the process into manageable tasks. Think of it like climbing a mountain. When you are standing at the foot of it and looking up at its summit disappearing into the clouds doubts creep in and you think to yourself 'How can I possibly scale such an immense and unsafe mountain?'
There is only one way to climb up the mountain? step by step; a step at a time.
Now consider writing your eBook in the very same light. You can only produce it step by step, until finally, you write the last sentence  and you are done- You now find yourself standing on the summit with your head in the clouds.
The first thing you have to do, as if you really were a mountain climber, is to get organized. Instead of climbing equipment, you need to organize your thoughts.
There are a series of steps that you should take before you start. Once as you've gone through the following list, you will be ready to actually start writing your eBook.
Getting Started –  Steps to Writing your eBook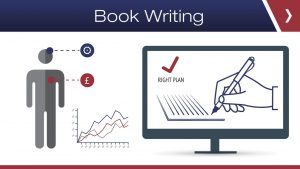 When writing you eBook you should consider the following:
Choose a topic that you are familiar with and that matches your audience's needs.

Being familiar with the subject matter just makes it easier to write and you can get your eBook out much faster instead of spending a considerable time on research.

Brain dump and brainstorm the topic

A Brain Dump is dumping everything you are thinking about the topic onto a paper until you can't think of anything more. Don't worry about organizing as you go; just keep writing in either list or journal form until you have written down all you know about the topic you want to write about.  You can go back later to add anything any time you think of something else.
Brainstorming is taking a topic and thinking it out in detail. You can take your topic and write everything out to do with it. There are a few ways to do this i.e. mind mapping, writing it all out on sheets of paper or even using a whiteboard.

Outline each chapter of your eBook

Write a list of the chapters you'll need, using the main topics as headings
Always start with an introduction, which explains what you'll be covering in the eBook and how your readers will benefit from it.
And end with a conclusion that summarizes your main points and includes a call-to-action.

Break down each chapter as you write

Break each chapter down into three to five key points, using sub-headings.

Designing your eBook

Think about enhancing the reader's experience through the incorporation of colors, images, quotes and statistics.

Place appropriate calls-to-action within your eBook.

Apart from including a call for action within your conclusion you can also add further calls to action throughout your eBook should they be relevant to the reader.

Convert your Word or LibreOffice Writer document into a PDF.
Create a dedicated landing page and thank-you page for your eBook.
Promote your eBook and track your marketing campaign.
Invite feedback from your readers.
Use the feedback to improve your eBook and your marketing.
Your first step – determine your eBook's working title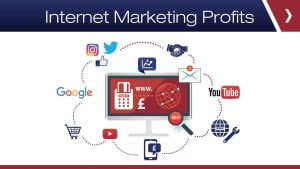 Your first step is to determine your eBook's working title.  Brainstorm a little.  Write down all the ideas about the subject matter you want to write about
You may want to carry out a keyword search on the topic that you have decided to write about.  Your keyword search will generate further keywords.  Use long-tailed keywords to carry out your search.
For instance typing the long-tailed keyword search for 'Steps to Writing your eBook' you get the following:
how to create an eBook for free
how to make eBook from PDF
how to create an eBook in word
how to write an eBook
free eBook templates
how to write an eBook and make money
eBook writing software
how to write an eBook PDF
Write down a various titles based upon your keyword search, and ultimately, you'll discover that one will grow on you. It will feel right.  Titles help you to focus your writing on your topic; they direct you in expecting and addressing your reader's queries. Numerous non-fiction books likewise have subtitles.
Go for clarity in your titles.  However,  a clever title may help sell your eBook just as long as it's not too cute. For example, 'Treatments for Insomnia: twenty various ways to count sheep' or 'Get off that sofa: fifteen workout plans to whip you into shape'.
Write out a thesis statement
Next, write out a thesis statement.   The thesis statement is akin to a executive summary. This is essentially a single sentence (or more) that ties together the main idea of your eBook. It summarizes your topic and declares your position on it.  Your thesis statement summarizes  precisely what issue you are addressing and how your eBook will resolve that problem.
All the chapters in your eBook will originate from your thesis statement. As soon as you've got your thesis statement fine-tuned, you've constructed your structure. From that foundation, your book will grow, chapter by chapter.
Your thesis statement will keep you focused while you write your eBook. Remember: all chapters must support your thesis statement. If they don't, they don't belong in your book.
Questions to ask yourself
Once you have your thesis statement , before you begin to write, make sure there is a good reason to write your book. Ask yourself some questions:
Does your book present helpful information and is that information presently pertinent?
Will you book favorably affect the lives of your readers?
Is your book vibrant and will it keep the reader's attention?
Does you book answer concerns that are meaningful and considerable?
If you can address these questions in the affirmative, you can feel confident about the need for your eBook.
Determine who your target audience is
Another crucial measure to take is to determine who your target audience is.
---
Go to IMWarriorsedge.com for:

---
This is this group of people you will be writing to, and this group will dictate a lot of the components for your book, such as design, tone, diction, and even length. Find out the age range of your readers, their gender, what they are most interested in, and even their socioeconomic group. Are they individuals who read style magazines or book reviews? Do they write letters in longhand or invest hours every day online. The more you can select your target market, the much easier it will be to write your book for them.
What is your reason for writing your eBook
Next, make a list of the reasons you are writing your eBook. Do you wish to promote your business? Do you want to bring quality traffic to your site? Do you wish to enhance your track record?
Then make a note of your goals in terms of publishing your eBook.
Do you want to use your eBook as a lead magnet?
Do you wish to offer it as a product on your site?
Do you wish to use it as a ethical bribe for completing a survey or for purchasing an item?
Do you want to use the chapters to produce an e-course?
Do you want to use your eBook to bring in affiliates?
The more you understand your reasons for writing your eBook, the simpler the writing will be.
Decide on the format of your chapters
Decide on the format of your chapters. For non-fiction eBooks, keep the format from chapter to chapter fairly constant. You could possibly prepare to use an introduction to your chapter's subject matter, and then divide it into further sub-headed paragraphs.
How to make your eBook "easy to use"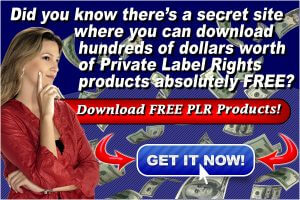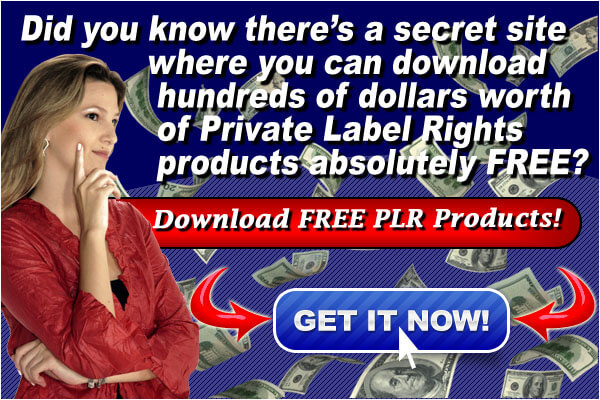 You need to discover how to keep your writing appealing to your readers. Typically anecdotes, reviews, little stories, images, charts, suggestions, and pointers will keep the reader turning the pages. Sidebars are useful for fast, accessible details, and they separate the density of the page.
Write with a casual, conversational tone instead of an official tone such as textbook diction. Your readers will react to the sensation that you are having a discussion with them. Separate the length and structure of your sentences so you don't hypnotize your readers into sleep. Sentences that are all the same length and structure tend to be an excellent help for insomnia!
Good writing takes practice. It takes lots and lots of practice. Make a schedule to compose a minimum of a page a day. Check out books and publications about the procedure of writing, and jot down ideas that leap out at you. The art of writing is a lifetime procedure; the more you write (and read), the much better your writing will become. The better your writing ends up being, the bigger your sales figures.
I remember working with an engineer whose technical reports were a joy to read.  He just had a gift with words.  The way he phrased things just made it so easy to read.  Normally these types of reports are very dry and a real slog to read, but not his reports.  I know that he had written a book or two before becoming an engineer and that once he would retire he would simply return to writing books. 
In an eBook that is read on the screen, you should be aware that you must offer your reader's eye a break. You can do this through the use of white space. In art classes, white space is normally referred to as "negative area." Your reader's eyes need to rest in the cool white oasis's you create on your page. If your page is too dense, by this I mean consisting of large blocks of text, your reader will quit reading quickly as their eyes start to tear.  Large blocks of text are really difficult to read as the text appears to merge together.
Utilize lists, both bulleted and numbered. This makes your info easy to take in, and gives the reader a psychological break from dissecting your paragraphs one after the other.
Lastly, decide on an easy-to-read style. Use a font that's easy on the eyes, and stick to that font style throughout your book. Utilizing dozens of fonts will only tire your readers out even before they've gotten past your intro. Use at least one and a half line spacing, and text large enough to be read quickly on the screen.  However,  use a font that is also small enough so that the entire page can be seen on a computer screen. You will have to experiment with this to discover the best mix.
Of course, do not forget to run a spell and grammar check. Even if you provide really good information to your readers they will judge and discount it by something as small as proper punctuation, so don't screw up a terrific book by tossing out semicolons arbitrarily, or stringing sentences together with commas. (By the way, that's called a "comma splice").
Last of all, produce an index and a bibliography. And that's it! You have actually written a book! Now all you need to do is publish your eBook online, market it and await for sales from your website visitors.
Begin today and begin earning money online.
Resources
Go to IMWarriorsedge.com for:

To your success,
Alain