Creating a CHecklist
Following on from my previous post 'Motivation Issues? – Try Some of These Strategies'  where I discussed creating checklists I talked about Kevin Fahey's IM CHECKLIST where you can get hold of some really great checklists on a range of different topics including Email Marketing, Product Creation, Affiliate Marketing, Newbie Marketing, Messenger Marketing, Outsourcing, ClickBank and a lot more, I decided that I will provide you with the steps or process to create your own checklists.
Your checklist is effectively a cheatsheet.  It is intended to aid one's memory.
Writing out a checklist is to convey the steps required in a process and organizing the content logically and concisely so that it can be used for quick reference and replicated in the future.
There are a variety of strategic reasons for using checklists, a writing format that will help you document the process or steps required in such a way that it is clearer to those reading it by by writing it out a list of steps and sub-steps required instead of writing it all in paragraphs format.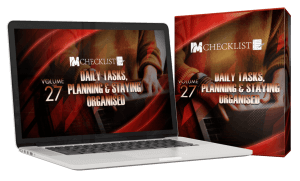 A checklist may communicate the concept that you have actually carefully analyzed a situation, that a particular sequence needs to be followed, or that you are a well-organized individual.
Your checklists can help speed up training brand-new members to your team.  It can also help communicate your thoughts better when you outsource some of your work to other individuals.
Below we take a look at the creation of checklists.  I have also included a couple of high level checklists, a home business checklist and a checklist to checklist to create well written articles.
How you develop your list will depend upon its type or use. Sometimes, you will prefer that the reader follow a series of steps; this is a consecutive list. On the other hand, if it's just a list, like a wish list, then it would be a non-sequential list.
If you write non-sequential checklists, utilize bullets or boxes to suggest a brand-new line or brand-new item, as in:
* something
* something else
* another thing again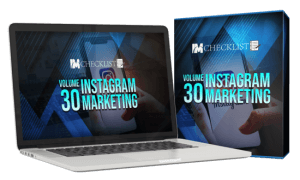 One quick note about bullets: if you're printing and distributing the message, then you can use standard bullet types (typically a square or round dot, whether strong or hollow). If you're sending the message by email, use an asterisk because not all email programs handle bullets properly (something to do with ASCII characters).
If the steps need to be taken in sequence, then you'll use numbers or letters as your bullets. And, if that sequence has numerous sub-steps within each action, you could follow convention by using these kinds of characters, in this order:
* Roman character;
* Capital letter;
* Standard (Arabic) number;
* Lower case letter.
For instance:
I The Beginning
A. The first part of the Start
1. The very first part of the first part
a) and so on.
Indentations are helpful when working with a highly structured lists, as illustrated above. They reveal at a glance the significance of each element in the list.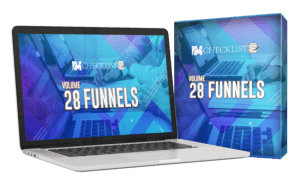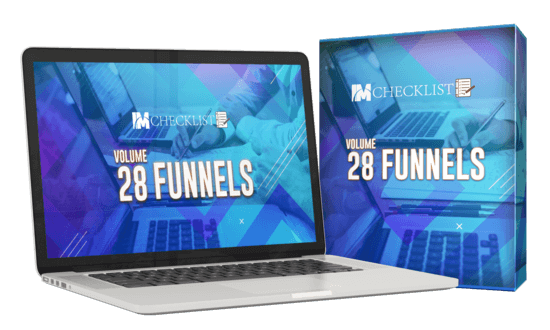 There are a couple of other types of checklist that you may also consider i.e. flowcharts and mind-maps. A flow-chart suggests a series of boxes showing the linear steps in a process. These are specifically valuable if the checklist includes decision points. For example, "If the computer starts, do this" or "If the computer DOES NOT start, do that."
A mind-map refers to a variety of boxes with interconnecting lines (not necessarily in a sequence, but showing the correlations between the points). In this case, the concept is to demonstrate how the various elements of the same issue connect with each other.
One final idea: outliners, whether stand-alone or in word processing program can provide you with your checklist, together with suitable indentations. If the material fits the list format, an outliner may assist you create a checklist quickly and quickly.
For those wondering what an outliner is, it is a computer program, or part of a program, which allows its user to organize and edit a hierarchically arranged outline of the logical structure of a document
Below I have two high level checklist meaning that I have not broken it up into sub-steps.
Home Business Checklist
Develop a solid foundation for your business
Help many people
Make this your leading goal
Make products that assist you customers
Have a company plan in place
Evaluate if the idea is realistic or not
Save time and money
Separate your personal and business lives
Have limits in place
Separate your business and personal finances as well
Have systems in place
Helps you become effective
Document all working systems
Aids with training brand-new team members
Create A Well Written Article Checklist
Research
Visit different forums and websites that cover your targeted audience
Take a look at what subject are being disused and what people are looking for
Select Your Article Title
Your article title needs to be appropriate to hold your targeted market's attention
Initial paragraph
Your Introductory Paragraph should consit of three to four lines including a summary of subject matter covered within the article
Material
Ensure that your article includes some information that your targeted audience is looking for
Language
Be sure that you use simple and typical words if you are targeting a worldwide audience
Concluding paragraph
Consist of list any suggestions
Added links that relate to the subject matter of your article
Get ready for publication
Check your article for spelling and grammar mistakes
Re-edit your article as needed
Leave your article for a day or two
Read it again so you can discover whether you may have left out any pertinent information and to pick up any error within the article
Promote
Post the post on your site or blog
Promote your article on different platforms and on social media
I hope that you will have found the above useful.
Resources
Go to IMWarriorsedge.com for:

To your success,
Alain