How can you be an affiliate marketer in Three Simple Steps
Affiliate marketing is an arrangements between an online merchant and an affiliate, in which the affiliate earns a commission for producing sales, leads and/or clicks for the merchant's web site.  Basically, as an affiliate you promote other people's products and you earn a percentage of the sale as commission.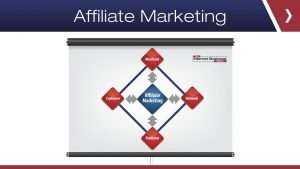 Affiliate marketing works in a win-win condition for both the merchant and the affiliate. The merchant gains opportunities to market his products totally free to a bigger market which will increase his sales. The more hard-working the affiliates, the more sales he can expect.
By getting affiliates to market his products and services, the marketer is saving himself time, effort and money in trying to find possible markets and consumers. When a customer clicks the link in the affiliate website and purchases the item, he/she may suggests it to others who are looking for the same product or may themselves buy it once again.
In this manner the merchant take advantage of this opportunity to sell more of his products and services as he now has a list of buyers he can also market to. On the other hand, the affiliate marketer also collects the names and email addresses  of each buyer who clicks the link in his website and who actually acquires the product or uses the service supplied by the merchant.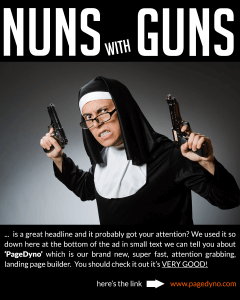 Normally the affiliate gets commission per sale, which can be fixed percentage or fixed amount. The best thing is that it will not cost a single cent or penny to join an affiliate program.
If you want to become an affiliate to market products or services and generate income from the Web, you may want to follow these three  fundamental steps to start your affiliate marketing business.
And when I say business, I really mean business.  You have to take it seriously.  This is not a game, it is a business that will require you to dedicate some time to it, especially in the early stages.  The internet lifestyle people talk about – that comes later – if you haven't given up.
Step One
Your initial step is to find a particular niche you are interested in or are enthusiastic about so that you won't get tired of it and will be enthusiastic  to develop your affiliate website.  You may even want to produce your own products or services in the future and sell the through your own site.
Focusing on a specific niche that you known well, it will assist you to bring out your best. Here are a few affiliate market places or affiliate networks you can investigate to begin your affiliate business  – ClickBank Market, AssociatePrograms.com, rakutenadvertising.com, CJ.com and so on.
Step Two
The next step is to try to find great paying merchants and high converting products. Make a list of good paying and high converting affiliate programs in your selected specific niche and develop a website through which you will promote those services and products. In choosing the products to promote, you will also need to consider the assistance the merchant are providing to help you sell those products i.e. marketing products consisting of short articles, text links, banner advertisements, classified advertisements, reports, etc.
There are numerous affiliate networks and affiliate service providers that can provide you with information on the most lucrative items and best paying merchants. So be smart and do a bit of homework in order to pick the right affiliate program for you to participate in.
Now that you have chosen which products or services to promote and have actually produced your own website along with a domain name and reputable hosting, you are ready to promote.
Step Three
This is the hardest part, given that it is through this medium that you will need to drive traffic to the business website, sales and obviously, profit. In affiliate marketing, it is possible to earn large amounts of cash in a brief period of time if you utilize the right strategies and methods.
On how to promote the products would require a separate discussion. You must continue to learn and inform yourself by reading books, taking courses or through reading short articles online regarding the very best and proven advertising strategies.
Keep in mind, there is no quick path to success. Affiliate marketing may seem very appealing due to the many encouraging testimonies of merchants and affiliates alike who have actually gained a good living from it, however, it really involves a lot of effort and determination to succeed. And you will also need to be innovative and flexible.
A lot of affiliate marketers do not understand this, so when they do not make sales, they stop, try to find other programs and continue making the same errors. In the end they give up and said that affiliate marketing is just one of those internet scams.
You can make affiliate marketing work and obtain great success if you employ the best methods you can find for your affiliate marketing. You can earn money as an affiliate online marketer if you going to do what it takes.
Resources
Go to IMWarriorsedge.com for the following:

To your success,
Alain