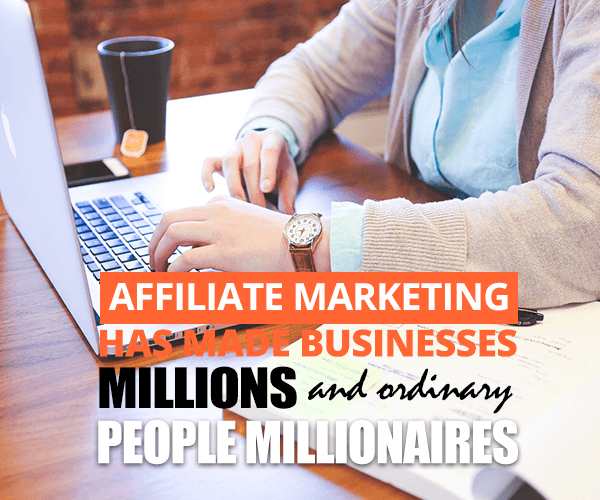 The following strategies are the main cash making methods used by internet marketers. These techniques, when executed properly will make you money with your affiliate programs.
The first technique to earn money online is building a list…
Building a list is one of most important steps to continue to generate income in the long term. If you do not currently have some type of autoreponder system you need to get one. Don't be cheap here either since your whole internet business will depend upon this one piece of software application.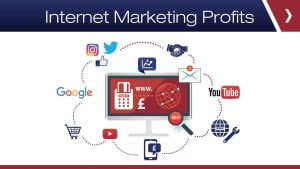 You can build your list using several methods. While buying a list may appear to be a shortcut I certainly do not recommend buying a list from a list 'broker'.  Buying an email list is a really bad idea and a waste of money. It's one of those shortcuts that simply doesn't work, and will likely cause your business far more harm than good.  The reasons for this are as follows:
You can't trust the quality of the list;
As you will be sending unsolicited you will be regarded as a spammer;
You will  more than likely run into trouble with your email service provider;
The same list will have been sold to a countless number of people looking for the same shortcut;
You will get a very poor response rate no matter what the seller tells you;
Your reputation will take a serious knock;
You could end up facing a massive fine and possibly legal bills;
No reputable marketeer recommends it.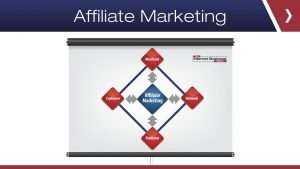 As an alternative, you could buy solo ads from a company like Udimi, arcamax.com, and dedicatedemails.com.  Solo ads are email-based advertisements you buy from other email list owners. They're typically sent as dedicated emails – so the entire message is all about your promotion.  However, one thing to bear in mind is that it will cost you anywhere from $0.40 to $0.50 per lead. 
Another reliable way of building your list is from the traffic that visits your website. This is probably the the most effective way of building your list.  It does, however, require you to have a website in order to execute an opt-in  form. Obviously if your Affiliate program does provide a list management service then you can send out traffic to the affiliate URL, but I do not recommend it as you will generally not be able to email the entire list with special offers.
I believe that it is best to have total control over your list.
To take advantage of your opt-in and get the most signups, you should have an opt-in form on each of your web pages or post.  And yes, many of you will have noticed that I haven't followed my own advice.  I do, however, place them on my landing (or sales) pages.
It ought to be strategically placed in the landing page when you are asking the buyer take action or asking them to subscribe for an ethical bribe or freebie.
For instance in the example below we will presume that I am selling a hosting package and I want opt-in customers to my email course for back-end sales..
Example: You can use the pre-built websites or develop your own. Many people think that constructing a site is hard, however I can reveal you how simple it truly is. Take my 10 day email course "Build a Website with Ease" [signup kind here].
The 2nd method to generate income online is driving traffic to your website.
When I say traffic, I do not imply any old traffic, I mean targeted traffic, people who are motivated, that are interested in the subject matter and all set to buy. You can utilize programs and techniques such as Google Adwords, blogging, short article writing and linking to drive targeted traffic to your website.
---
Go to IMWarriorsedge.com for the following:

---
Google AdWords is a pay-per-click online advertising platform that allows you to display your ads on Google's search engine results page. Based on the keywords that you want to target, you pay to get your advertisement ranked at the top of the search results page.  However,  This can be really expensive with the average cost per click being between $1 and $2.
The trick to utilizing Adwords is not to bid high up on popular keywords. Instead, what you should do is find comparable keywords that still explain your what you are advertising, but are used much less frequently. These keywords will cost much less to bid on and will permit you to spread your money out over various keywords, getting the most value out of Adwords.
Blogging is another terrific method to drive targeted traffic to your website. To get the most out of this technique the blog site should be hosted on the very same website as the sales page(s) witch links to your affiliate program. However, content is king which means that you will need to fill your blog with good quality content.
I suggest writing your own material which specifically relates to your affiliate program and/or products. As soon as you have some material you will need to submit your RSS feed to the as numerous blog site search engines as you can. This will put your blog site out there for other web designers to utilize as content feeds for their websites.
This win-win situation that allows webmasters to have quality content on their website, which increases the value of that site while driving targeted traffic directly to you.
This is done by conveniently placing a URL link under your name after you have finished writing your article.  This implies that your link could find its way onto thousands of sites. Not only do individuals click those links but Google sees these links pointing back to you and thinks that you 're popular and you are rewarded with a higher page rank.
Short article writing is basically the same as blogging except the details in a post will require you to have better material which is peppered with keywords that other web designers are trying to find. Upon completing your article you will send (distribute) it to content websites rather than blog search engines.
Content websites are places where webmasters go to discover particular material to offer their readers. If you are a great writer you may at some time develop a name for yourself and make a deal with a web designer to write exclusives for his website. His readers get terrific exclusive material and you get extremely motivated targeted traffic.
Linking is perhaps the most utilized kind of increasing traffic and page rank. However, if done improperly you might wind up injuring your Google page rank and ultimately loosing possible buyers. You will need your own site for this technique as you will require a 'links ' page to put your reciprocal links on.
Many individuals go and send their URL links to link farms in an effort to fool Google into giving them a better page rank. This does NOT work; in fact Google has been understood to penalize websites for taking part in these activities.
The trick to linking is to discover sites in your niche market which have a Google page rank of 4 or above and ask the webmaster to place your link on their website and you will reciprocate by placing his link on your website. You may believe that you would be assisting your competitors, well you would be. However, your competitors would be assisting you too. It's better to send leaving traffic to a partner than simply having them close their browser window, and keep in mind that works both ways.
The strategies noted in this article do work and they will increase you sales and residual income if done correctly. Reciprocal linking, Blogging and short article writing are fantastic methods that can bring enormous quantities of high quality targeted traffic to your website. Those techniques integrated with an effective sales page with an integrate opt-in email list can make your e-business soar to new heights. You can and will make money with this system.
Resources
Go to IMWarriorsedge.com for:

To your success,
Alain